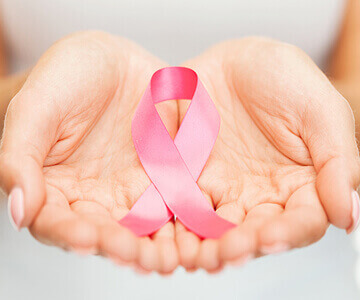 About Us
Breast Care Clinic Samved Hospital is one of its kinds to provide care in Breast diseases. We offer a full spectrum of services ranging from screening and risk assessment to diagnosis and treatment for early, advanced and metastatic breast cancer. For noncancerous breast diseases, we also offer complete diagnostic and management services.
We also offer complete breast care for pregnant and lactating women including teaching the normal breast feeding ways for a comfortable and happy mother-child relation.
We are a team of Doctors-Surgeons, House Doctors, Counsellors, Nurses, Radiologists, Pathologists and Oncophysicians dedicated to being the best resource for breast services, information, support, and research in our state and being one of its kind in the country.
Our patients can access the latest technology and knowledge in the field with our ongoing updates on technology including advanced imaging studies for diagnosis, from the latest in digital mammography, to breast–specific MRI & PET Scan. With these tools, we can help eliminate delayed or missed diagnoses, as well as detect cancers at their earliest, most curable stage. Sophisticated treatments like breast-conserving surgery also helps reduce hospitalizations and recovery time.
With our experts in different fields working collaboratively, we offer the best care plans tailored to each patient's individual needs. These plans incorporate current research and national care guidelines, augmented by supportive care services. This approach, combined with our cutting-edge technology, allows us to deliver a higher quality care. In turn, our patients can enjoy a higher quality of life with the confidence that they're fighting their disease with the best tools available.
Our Breast Clinic offers a complete and comprehensive care for all Breast problems under one roof!